IH 1066 Pedal Tractor - 5 Millionth - NIB
IH 1066 Pedal Tractor - 5 Millionth - NIB
View Images
Price: $525.00
Availability: in stock
Prod. Code: IH 1066 5 mil
IH 1066 Pedal Tractor - 5 Millionth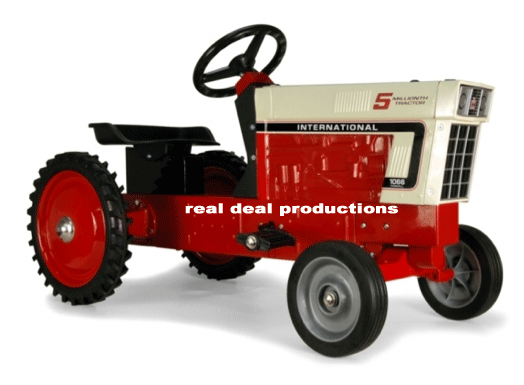 By Ertl
Ertl code: 14735
New in the box - Assembly required

Due to its weight and size this pedal tractor can not be shipped with any other item.
We accpet payments via paypal, checks or money orders. If you have any problems placing an order please email us and we can send an invoice from paypal.