IH "856"
Manufactured by Ertl in the late 1960's.
First IH to have side decals that say International instead of Farmall.
Uses same casting as the "806," main difference is in the decals and the rims.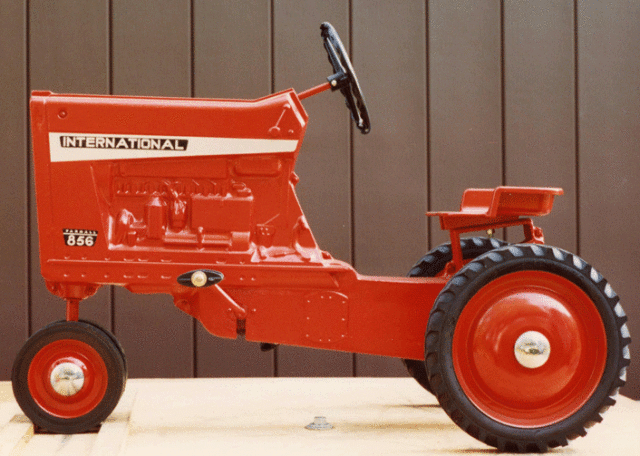 DECALS: Left and Right side, back of the Seat, and a Grill and IH decal on the Front
FRONT TIRE: 7x1 1/2" rib tread, flat face, plain
REAR TIRE: 12x1 1 3/4" lug tread, plain
RIMS: Smooth High Dome with low dome hubcaps
HUB: Round hub with large plastic bearings
CHAIN: Regular
PEDALS: Black ribbed plastic with hat shaped pushnuts.
Pedal crank same color as tractor
STEERING WHEEL: Flat, 3 spoke diecast
SEAT: Same pan type as "806"
HITCH: Round heat rivet type hitch pin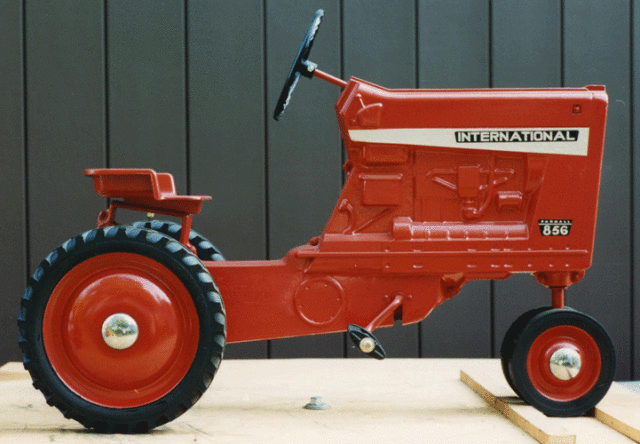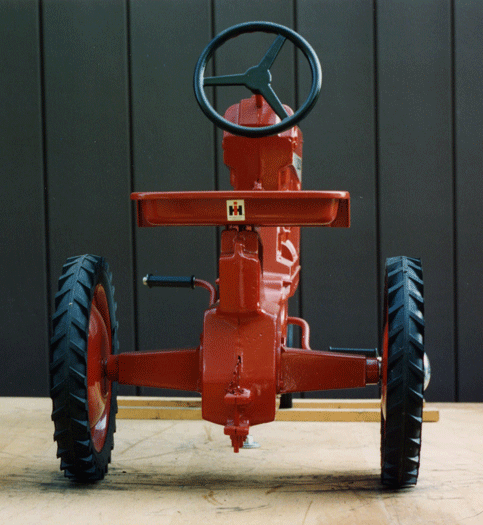 Check out the video with more information closeups.
copyright Real Deal Productions, Inc.