IH CAST IN REAR HUB "M"
Manufactured by Eska in the early 50's.
Very Rare and it is currently being reproduced.
Cast in air breather and sediment bowl under the gas tank.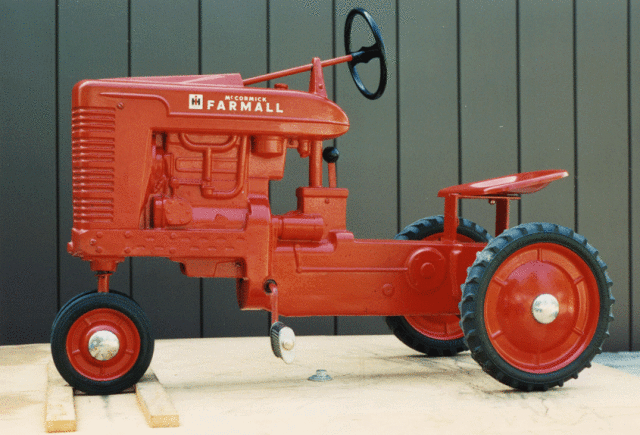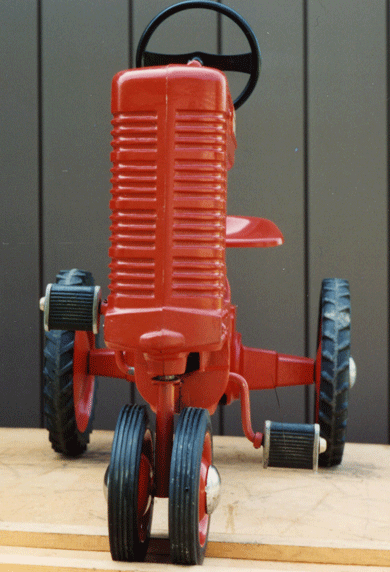 DECALS: Left and Right side, Eska decal on the rear, and a Farmall decal on the Front
GRILL: Closed, cast in grill design
FRONT TIRE: Unknown for sure, poss 7x1 1/4"
REAR TIRE: 12x1 3/4" lug tread, both Eska
RIMS: STAR RIMS with low dome hubcaps
HUB: Cast right into the body of the tractor
CHAIN: Skip Tooth
REAR AXLE: 1/2"
PEDALS: Tear drop, solid rubber with metal ends held on with domed pushnuts
STEERING WHEEL: Flat Bar
NOISEMAKER: 1st IH with one
SEAT: H pattern stamped steel
HITCH: Eska style cadmium plated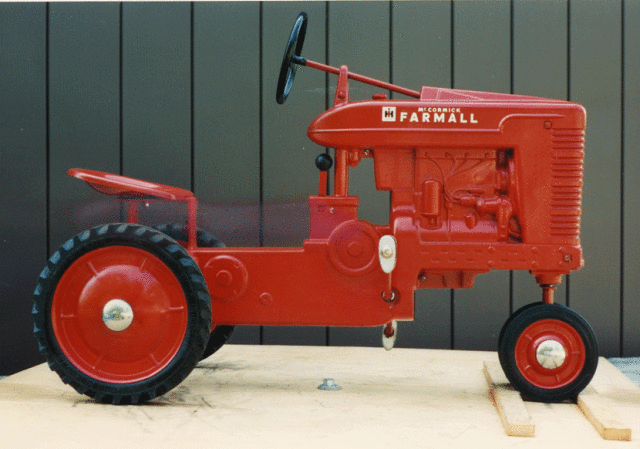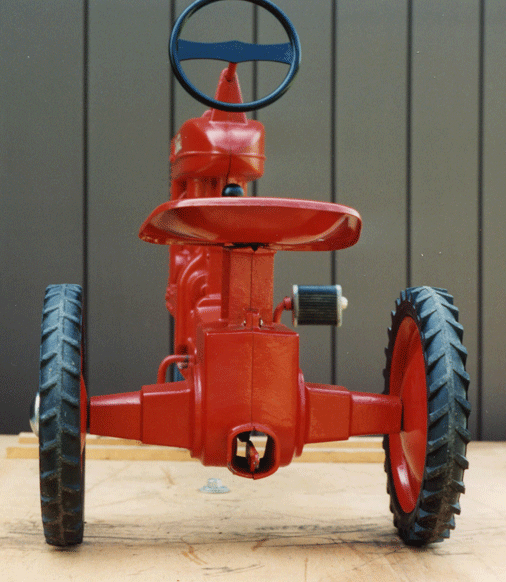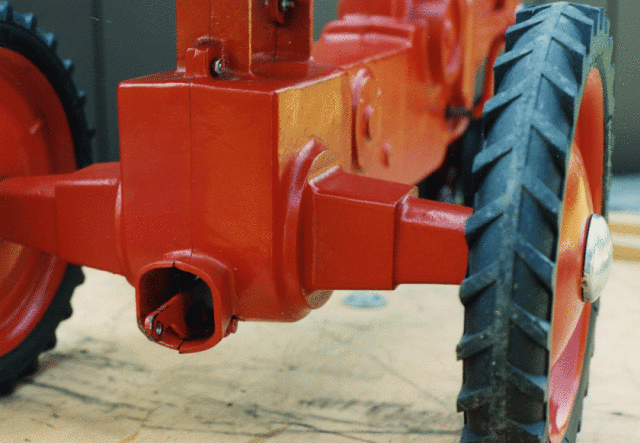 Check out the video with more information closeups.
copyright Real Deal Productions, Inc.