FORD "8630"
Manufactured by Ertl.
Uses the same casting as the "Tw 5"
Everything is the same as the "TW 5" except for the decals.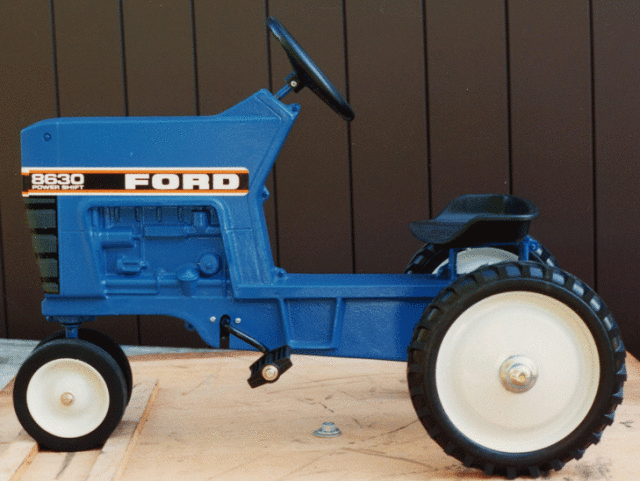 DECALS: Left and Right side, Steering Wheel and the Front
TIRES, RIMS and HUBS: The same as the "TW 20" but the "8630" uses the Two tier hubcap.
FRONT TIRE: 7x1 1/2" rib tread, flat face
REAR TIRE: 12x1 3/4" lug tread, both plain
FRONT RIM: Plastic with hat shaped pushnut
REAR RIM: Current High Ridge with Two tier hubcap
HUBS: Current small hub with small plastic bearing
PEDAL: Current Ertl embossed with hat shaped pushnut
Pedal Crank painted black.
STEERING WHEEL and SEAT: Black Plastic
HITCH: Current Ertl style hitch pin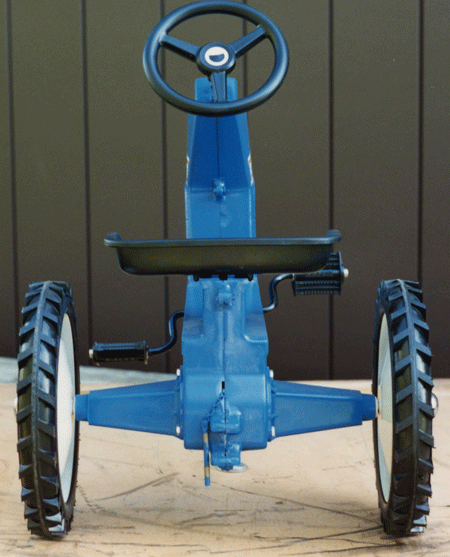 Check out the video with more information closeups.
copyright Real Deal Productions, Inc.