FORD "6000" COMMANDER
Manufactured by Ertl in the middle 1960's.
Painted the darker grey and blue.
This is the common version of the "6000."
The only difference is in the grill design, the rims, and a slight change in the motor casting.
DECALS: Left and Right side, Steering Wheel, Dash, and the Grill
FRONT TIRE: 7x1 1/2" rib tread, flat face
REAR TIRE: 12x1 3/4" lug tread, both plain
RIMS: Smooth high dome with low dome hubcaps
HUBS: Round w/large metal or plastic bearings
CHAIN: Regular
PEDALS: Black ribbed plastic with hat shaped pushnuts, some early may have domed pushnuts
Pedal crank should be same color as tractor
STEERING WHEEL: Flat, 3 spoke diecast
SEAT: Same as "6000" Diesel
HITCH: Same hook type as Diesel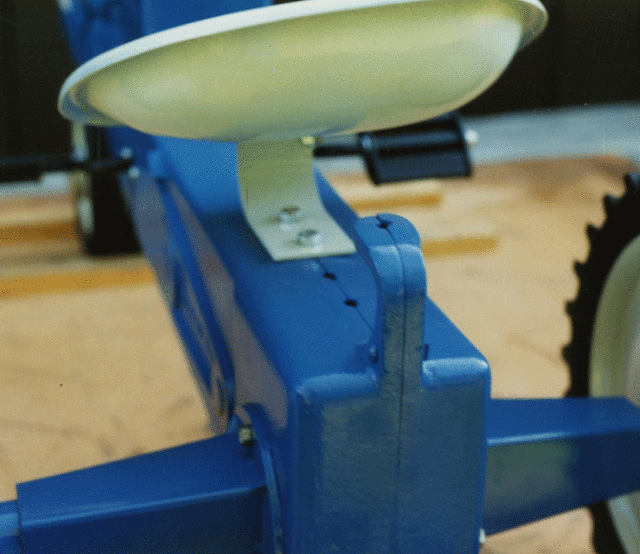 Check out the video with more information closeups.
copyright Real Deal Productions Inc.