ESKA FORD "900
Manufactured by Eska in the late 1950's. This is a prototype. Painted red and grey.
Should have fenders which this one is missing. Tires and Rims not original on this example.
Has cast in hold down bolt on the battery on the right side.
Graphic reproduction "900" does no have hold down bolt on its battery.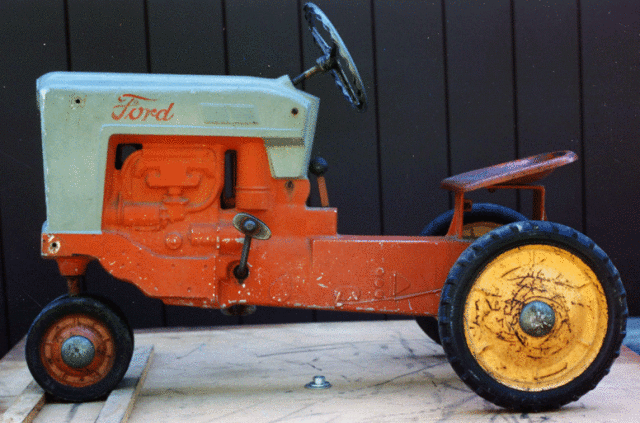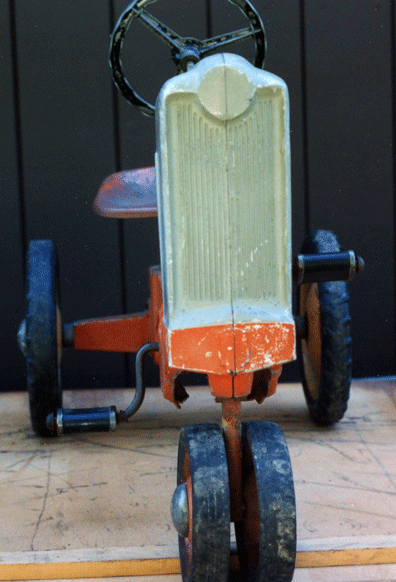 DECALS: Painted on Left and Right side
FRONT TIRE: 7x1 1/2" rib tread, flat face, Eska
REAR TIRE: 12x1 3/4" lug tread, Eska
RIMS: Star Rims (grey) with low dome hubcaps
HUBS: Round Hub with large metal bearing
CHAIN: Regular
NOISEMAKER: Yes
PEDALS: Tear drop, solid rubber with metal ends held on with domed pushnuts
STEERING WHEEL: Flat 3 spoke diecast
SEAT: H Pattern stamped steel seal
HITCH: Eska style cadmium plated hitch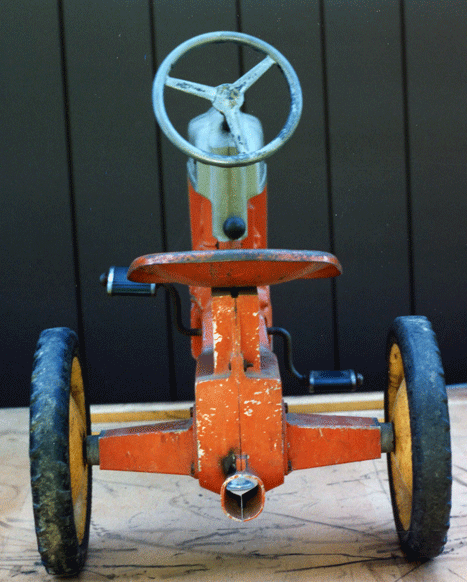 Check out the video with more information closeups.
copyright Real Deal Productions, Inc.