OLIVER "88" CLOSED GRILL
Manufactured by Eska in the early 1950's.
This tractor is being reproduced.
The closed spaces in the grill should be painted green.
Has bronze bushings in the body of the tractor not the hub.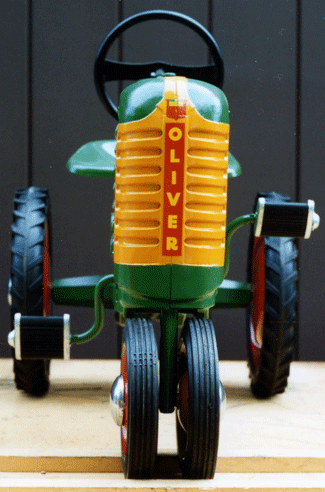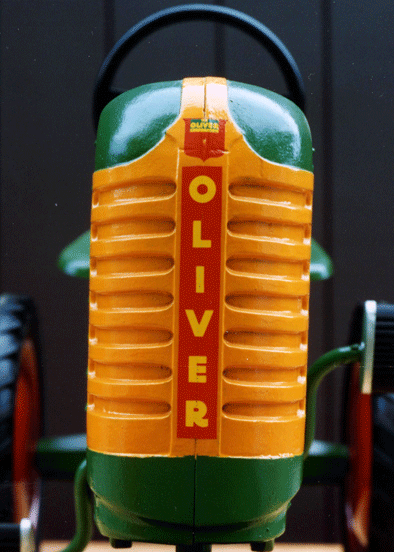 DECALS: Left and Right side, the Front grill
GRILL: Cast in closed grill and gas cap
FRONT TIRE: 7x1 1/4" rib tread, flat face, Eska
REAR TIRE: 12x1 3/4" lug tread, Eska
RIMS: Smooth Low Dome Rims with high dome painted hubcaps
HUB: Same as Open Grill, held on with two rivets
CHAIN: Skip Tooth
REAR AXLE: 7/16"
PEDAL: Tear drop, solid rubber with metal ends, with domed pushnuts
SEAT BRACKET: Even with the rear of the tractor
SEAT: Same with Open Grill "88"
HITCH: Cast in hole with gossets for support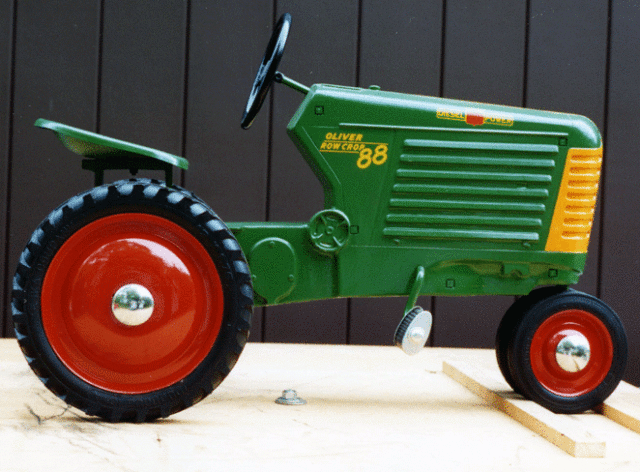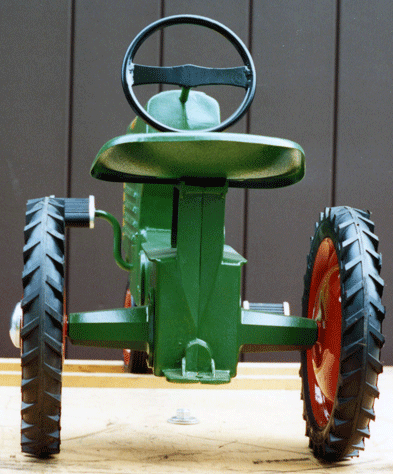 Check out the video with more information closeups.
copyright Real Deal Productions, Inc