FARMER BOY
This is a repainted example of the Farmer Boy. We do not think green is the original color.
It has a pulley "V" belt drive system like the TRACTALL.
The word FARMER BOY is cast in with raised lettering on the sides.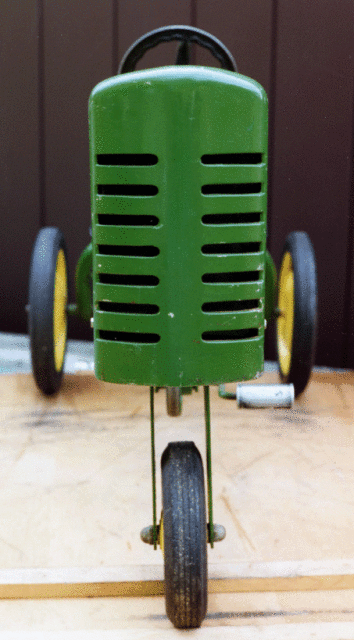 FRONT TIRE: 8x1 3/4" Firestone tire
REAR TIRE: 12x1 3/4" Firestone tire
RIMS: Smooth Domed Rims with acorn nuts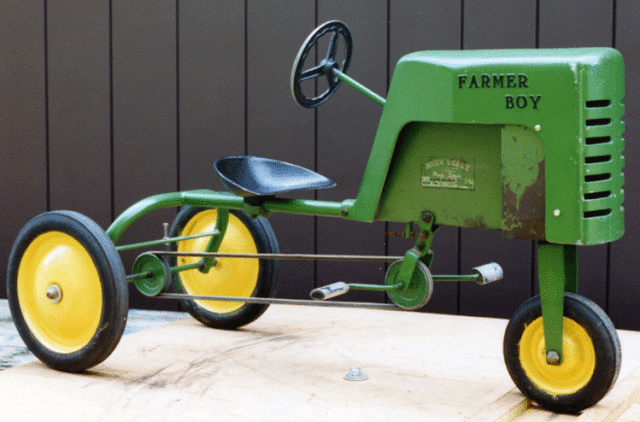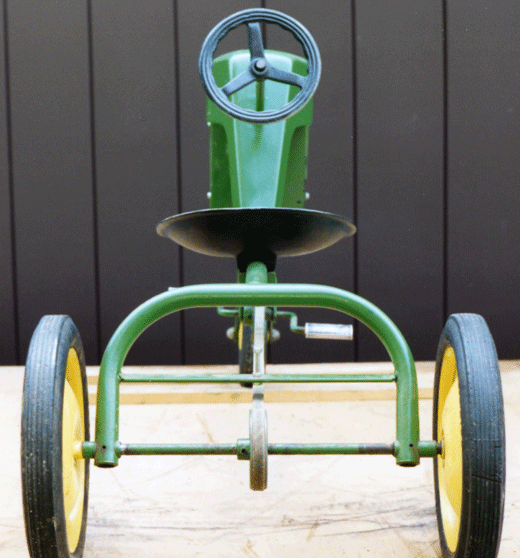 Check out the video with more information closeups.
copyright Real Deal Productions, Inc.