MINNEAPOLIS MOLINE "TOT TRACTOR"
Manufactured by BMC
Painted Minneapolis Moline prairie gold wiith red rims and steering wheel.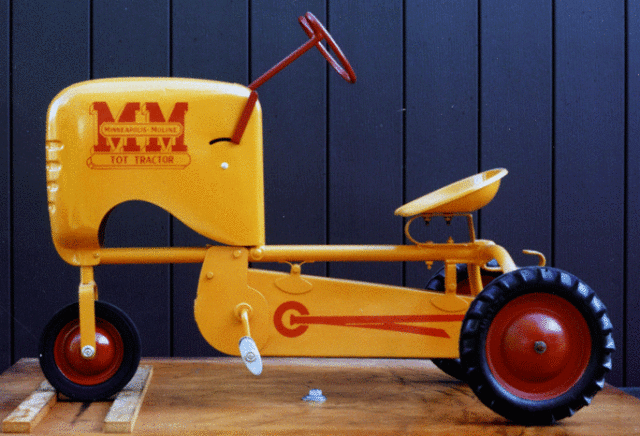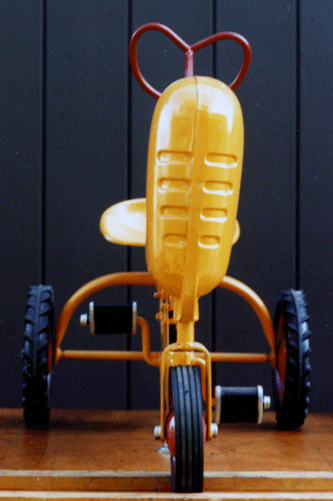 DECALS: Left and Right side, and chain guard
GRILL: Cast in closed grill design
REAR TIRE: 10x1 3/4" lug tread
RIMS: Smooth dome with flat top pushnuts
CHAIN: Regular
PEDALS: Tear drop, solid rubber with metal ends held on with flat top pushnuts
STEERING WHEEL: Unique to Tot Tractor
SEAT: Same as Ford "6000"
HITCH: Unique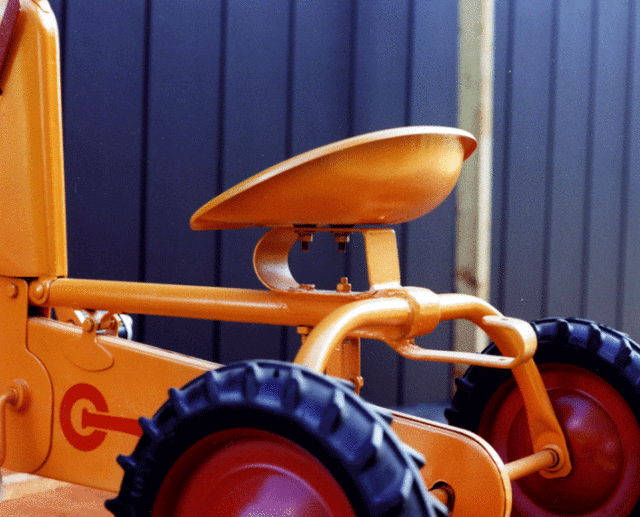 Check out the video with more information closeups.
copyright Real Deal Productions, Inc.