TRACTALL "H" WITH LOADER
Manufactured by Inland Tractor Company.
The "H" stands for Husky.
The loader is raised and lowered with a rachet type mechanism on the right side.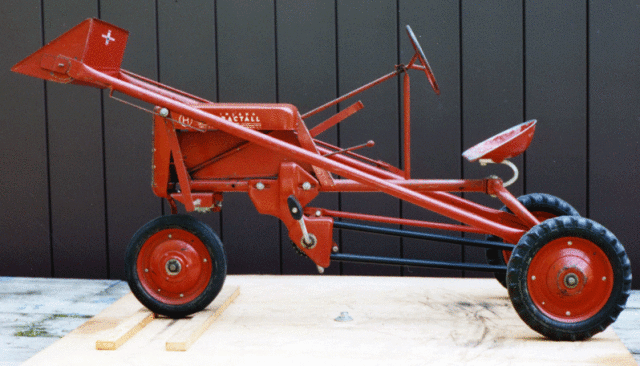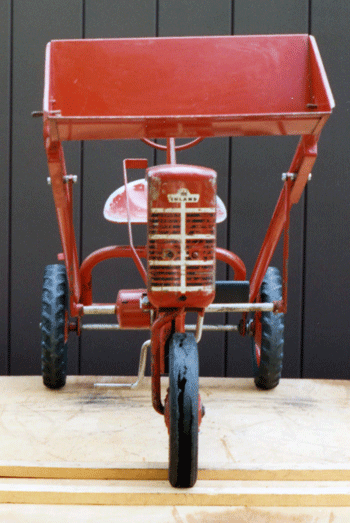 DECALS: Left and Right side, the Dash, the Loader, and the Front grill
TIRES: The tires now say Inland Tractor and the rear tires are now lug tread
CHAIN: It is a chain drive and the chain is covered with a plastic tube
Tractor also has a wagon with wooden sides
SEAT: Pan type with curved support
Check out the video with more information closeups.
copyright Real Deal Productions, Inc.