TRACTALL "EARLY MODEL"
Manufactured by Inland Tractor Company.
There is an earlier model which is called the "TriTrac, " but we do not have a picture of it.
Tractor is made out of cast aluminum.
The name TracTall is cast into both sides.
GRILL: It has a closed cast in grill design
Has a "V" belt drive
TIRES: Flat ribbed tires
RIMS: Unique Smooth Domed Rims
STEERING WHEEL: Unique
SEAT: Pan type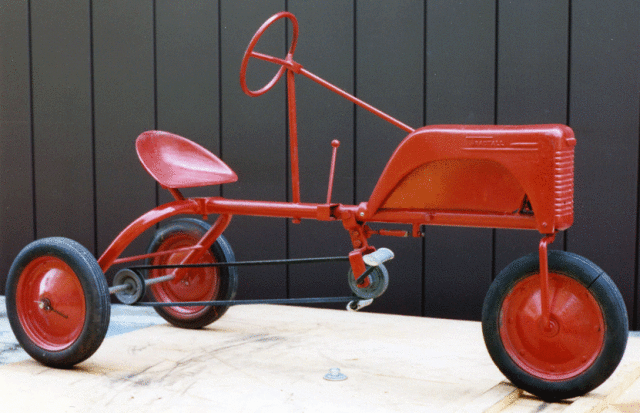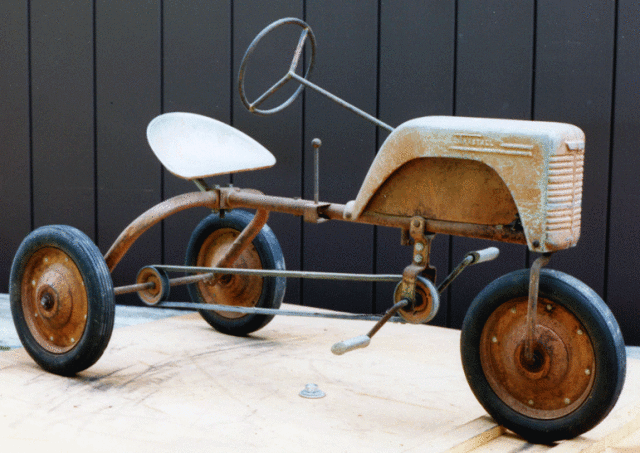 Check out the video with more information closeups.
http://youtu.be/rqJPuxi0kXgcopyright Real Deal Productions, Inc.