MASSEY HARRIS SMALL "44"
Manufactured in the late 1940's. Manufacturer unknown for sure.
This tractor is being reproduced.
Has cast in air breather & muffler.
One version has a lip around the muffler and air breather, Second Version does not.
Has metal bearings in the body of the tractor, not in the hub.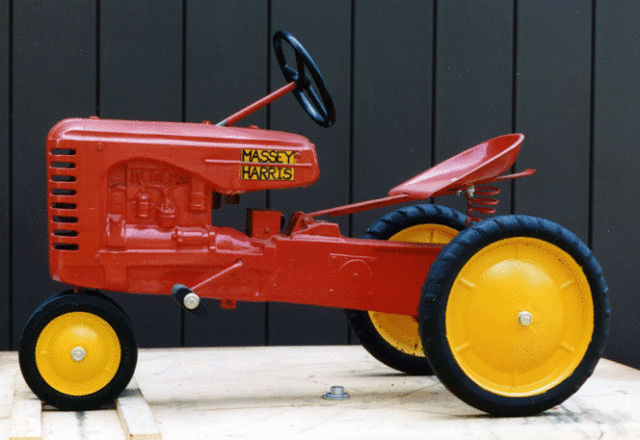 DECALS: Two on the Left and Right side
GRILL: Cast in open grill design
FRONT TIRE: 7x1 1/4" rib tread, flat face, Swan
REAR TIRE: 12x1 3/4" lug tread, Swan
RIMS: STAR RIMS with no hubcap slots, uses flat top pushnuts
HUBS: No hubs, has a stamped steel axle cover
CHAIN: Regular
PEDALS: Solid rubber with flat top pushnut
STEERING WHEEL: Large, 7" round 3 spoke steering wheel, drilled with a set screw
SEAT: Spring supported seat unique to "44"
SEAT BRACKET: Two types used. One version the brackets slide along the body of the tractor to adjust the seat. Second version has the large spring move along 5 holes to adjust seat
HITCH: Unique to "44"'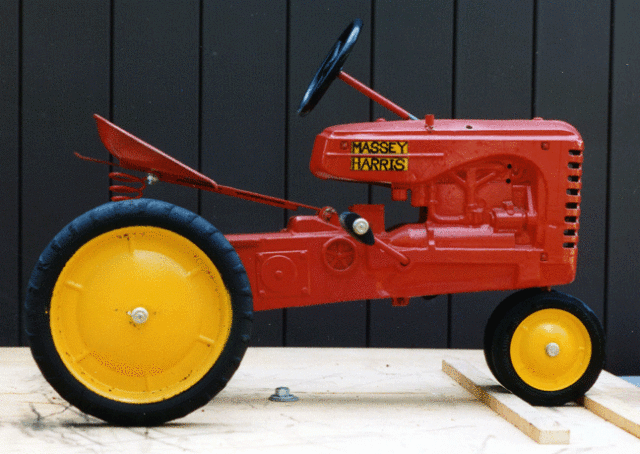 MASSEY HARRIS SMALL "44" 2ND VERSION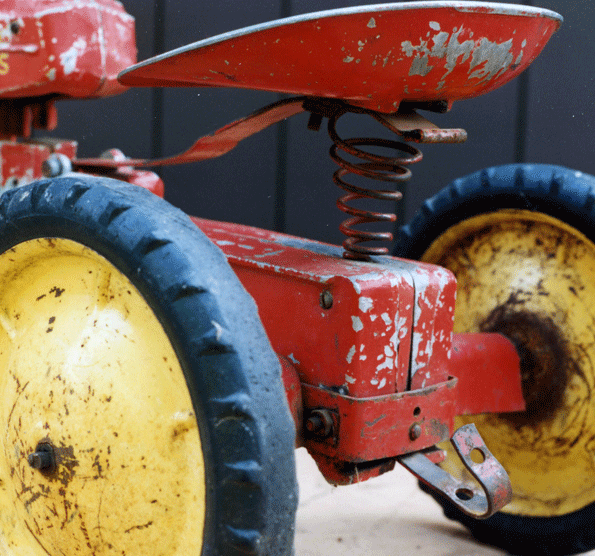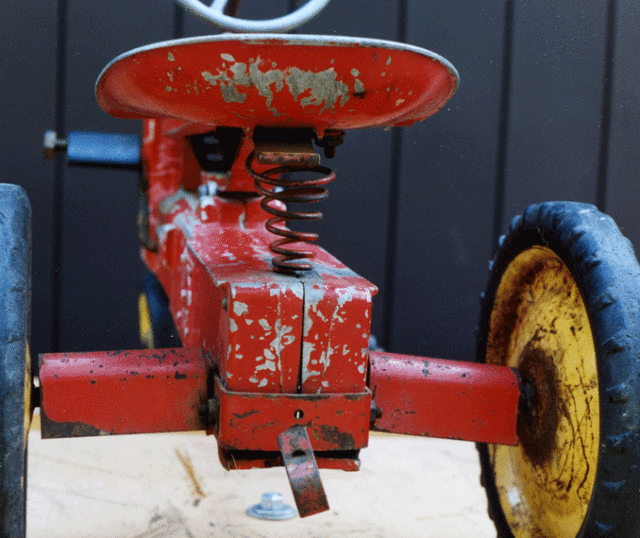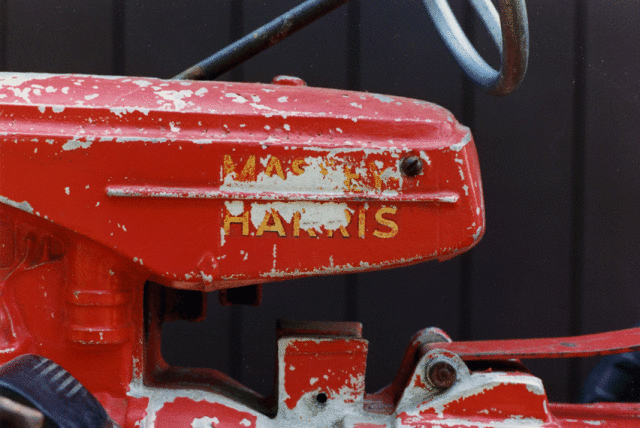 Check out the video with more information closeups.
copyright Real Deal Productions, Inc.